Ball gauge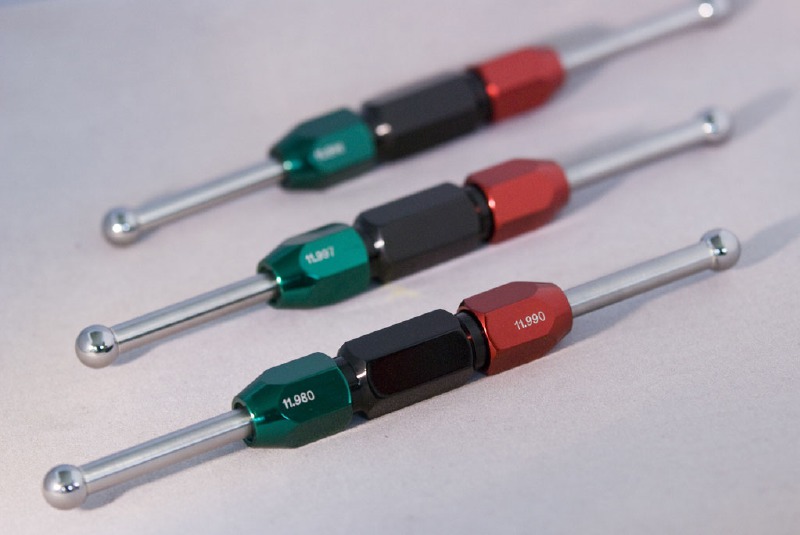 The design our ball gauges is technical orientated after the application and client's conception. The limit ball gauges, go and no-go gauges are usually designed with a hexagon handhold. The diameter tolerance of the balls is in the range of +/- 0.25µm and the basic ball types are stainless steel balls or tungsten carbide balls. Alternative ball materials can be produced according to client's conception. Kindly watch our ball gauge demonstration video.
 
Function: Ball gauges are being used like cylindrical gauges for checking of drills. Additionally they offer some advantages:
There is no sticking, scuffing and jamming on difficult accessible places. A very good sensitive touch feeling delivered information's about conicity and roughness. The checking time of many drills can be reduced drastically reduced by using a ball gauge up to 100 times. 
The stick or wire, fixing the ball can be bend for the check. Another optional feature is a flattening on the no-go side of the ball gauge, which shows an eventual un-roundness. Basically we can offer many options according to the measure tasks. We like to provide individual offers.